Vente chaude ! boîte composée en plastique en bois de fleur de bonne conception (avec des certificats)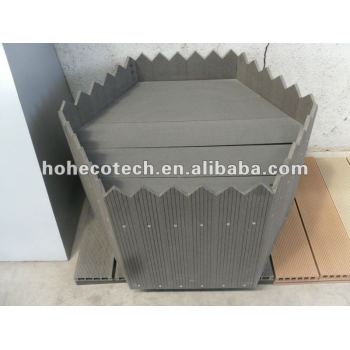 | | |
| --- | --- |
| Catalogue de Produit | wpc produits de loisirs |
| Marque | HOH Ecotech |
| Port | Shanghai |
| Heure à jour | 2022/9/28 |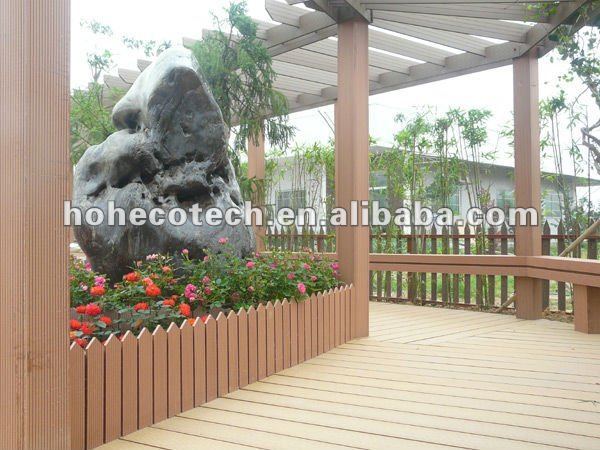 Hot sale! good design wood plastic composite flower box(with certificates)  
WPC flower box,especially for outdoor using,because its Water-Resistance,Corrosion-Resistance,can be lasting long time


WPC  flower box  were made of WPC Profiles.
WPC  flower box  is especially for ourdoor using,because of its Water-Resistance,Corrosion-Resitance,Can be lasting more than 20 years.
Wood-Plastic Composite WPC is manufactured from a combination of plastic, natural fiber and some additives using special equipments. It mixes natural fiber and plastic perfectly to keep the natural impression of wood but with rich colors of plastic. It has gradually replaced wood and plastic, getting widely used in more and more fields.

With scientific mixture of materials and advanced techniques, WPC is a perfect composite combined by natural fabrics and plastic. Its properties are outstanding: high strength, high stiffness, acid-and-alkali-proof, erosion-proof, non-distortion, formaldehyde excluded, easiness to recycle, etc. And it can be made into various of sections and sizes. Actually, it keeps the processing performance and natural quality of timber. At the same time, the disadvantages of timber, like cracks, moth and weakness in durability, are all overcome by the use of WPC Furthermore, the outstanding properties of WPC makes it unnecessary to paint and maintain.

Because of its properties of waterproof from plastic and its natural feeling of wood, WPC can be used in landscape around swimming pool, river bank and seashore, and are apt outdoor plank road


Why HOH Ecotech?
Our HOHEcotech wpc has got CE, ROHS, ASTM,ISO9001,ISO14001, Intertek, etc
1.We make use of waste wood and recycled plastics, thus reduces the demand of natural wood and renew the life-cycles of spent plastics;
2.HOH Ecotech's custom-length minimize wastage, makes it more cost efficient;
3.High quality, high tensile strength and does not clip or splinter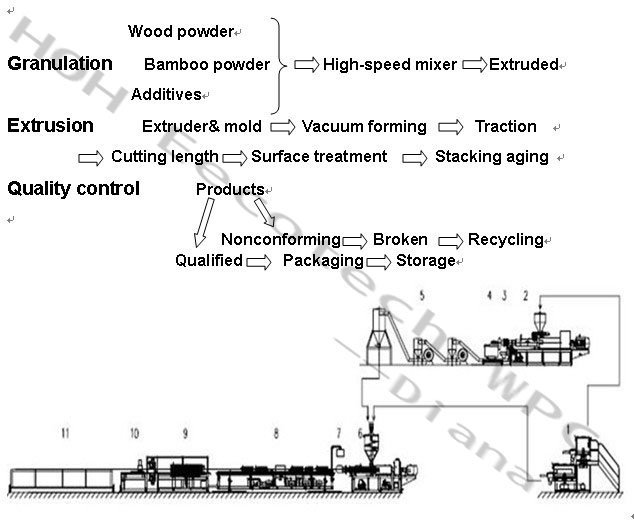 Envoyez votre message à nous